R-410a
For residential and light commercial
air conditioning systems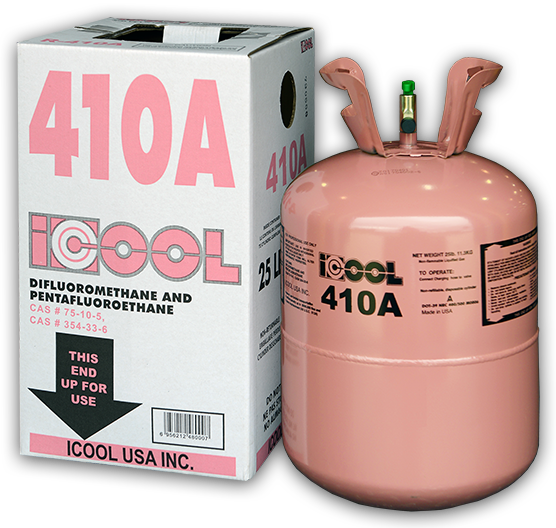 Application: ICool USA R-410A is a refrigerant for residential and light commercial air conditioning systems designed for R-410A. It may also be used in heat pumps and chillers.
Packages:
• 25 lb cylinder
• 1,000 lb cylinder (actual net weight may vary)
Have a Question?
For more information on ICOOL products, a quote, or to find the distributor nearest you, please contact us.
An American Company
proudly serving our U.S. Customers